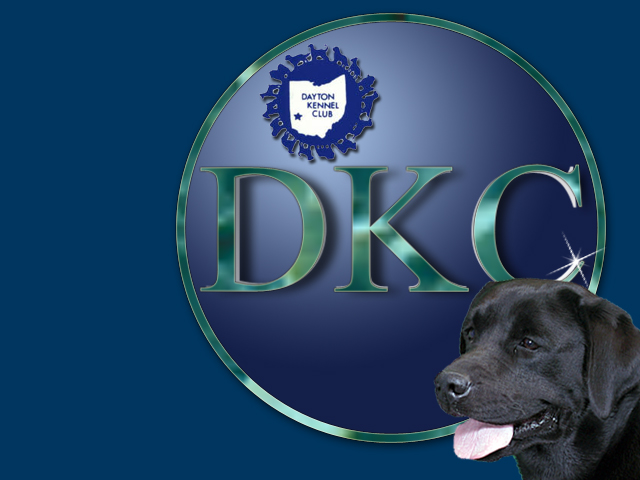 About Dayton Kennel Club
Dayton Kennel Club was incorporated April 22, 1938 and is a member of the American Kennel Club. The DKC mission is to promote purebred dogs through responsible breeding practices; to provide educational opportunities for members and the community, encouraging responsible pet ownership; and to support and cooperate with organizations in the care and relief of stray dogs.

To meet these goals, Dayton Kennel Club holds two all-breed shows a year, as well as a puppy match. DKC provides breeder referrals to help connect prospective purebred puppy owners with responsible breeders. The club provides information on rescue organizations; spay/neuter issues, and other concerns about pet ownership. Club meetings are held on the 3rd Tuesday of the month from September through May, excluding November. Meeting locations are announced each month.
Join Dayton Kennel Club
Why should you join? The Dayton Kennel Club is open to anyone with an interest in dogs.
We promote the continuing improvement of purebred dogs, protecting the interests of dog owners and dog fanciers. We encourage owning, training and exhibiting purebred dogs. DKC hosts many dog events (shows/matches, trials, classes, public education, etc.). You do not need to currently own a purebred dog to join DKC, just be interested in them. Joining a kennel club before making your first show/competition dog purchase is an excellent way to make contacts with responsible breeders.
The bottom line? You'll interact, learn and have fun with people who love dogs - just like you.
DAYTON KENNEL CLUB HOLIDAY MEMBERSHIP MEETING
TUESDAY DECEMBER 5, 2017
BRIO AT THE GREENE
4459 CEDAR PARK DR
BEAVERCREEK OHIO
COCKTAILS 6:00 PM – 10:00 P.M (CASH BAR)
HORS'QUEVRES: 6:00 P.M. TO 7:00 P.M.
DINNER: 7:00 P.M. (LIMITED BRIO MENU)
COME AND ENJOY GOOD COMPANY AND GOOD FOOD AND KICK OFF THE HOLIDAY SEASON RIGHT!
PLEASE RSVP TO DONNA MOUSER BY DECEMBER BY DECEMBER 1 BY EMAILING mouserbulldogs@gmail.com or calling 937-836-1340.
DIETARY RESTRICTIONS PLEASE CONTACT JEFF LEONARD AT pejeffrey@aol.com OR CALL OR TEXT 937-609-6803 BY DECEMBER 1ST.
COST 5.00 AND GUESTS ARE WELCOME

Follow Dayton Kennel Club on Facebook!