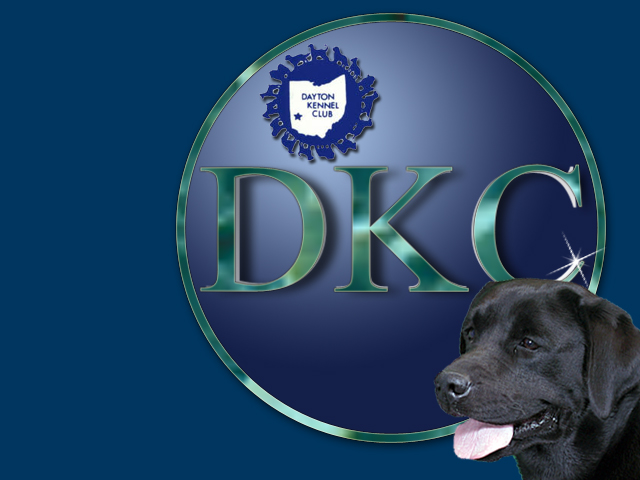 Dayton Kennel Club - Breeder Referral Links
The following list of breeders is provided by The Dayton Kennel Club strictly as a public service. Listed breeders have authorized the publication of their names and contact information on this website and are solely responsible for the content and accuracy of their listings. Breeders who are current Dayton Kennel Club members in good standing are eligible to be included on this list, whether or not they currently have puppies or adult dogs available for sale or placement.
Dayton Kennel Club strongly encourages anyone considering the purchase of a dog or puppy to:
Thoughly research the breed you are considering. Click on breed name to AKC site for detailed information and breed club contacts.
Interview, visit and obtain references for any breeder before placing a deposit on or making a commitment to purchase a puppy or adult.
Remember that a puppy/dog is a long-term commitment, so take time to make the best possible decision.
Consider an adult or rescued dog as an alternative to a puppy.

Please be advised that Dayton Kennel Club does not inspect or monitor the facilities, breeding practices or sale, refund or return policies of its member-breeders, and therefore provides no guarantee, warranty or endorsement, expressed or implied, with respect to any listed breeder, or animals produced or sold by them.

Acceptance and use of the information contained on this listing constitutes an acknowledgement that the user hereby releases and indemnifies the Dayton Kennel Club from any and all liability and damages sustained by the user as a result of any information obtained from this list.
Breed

(Click on Breed name to link to AKC Descriptions)

DKC Member Name

Phone

Email and Website

Gary Sinck
937-252-5793
gdsinck@aol.com
Alaskan Malamute
Roger Gifford
937-689-2679
luvfarside@aol.com
American Foxhound
Larkin Vonalt & Elmer Lieu
937-781-6561
larkinvonalt@earthlink.net or elmerlieu@earthlink.net
Basenji
Jeff & Tracy Leonard
937-426-2871
dctrtracy@aol.com; PEJeffrey@aol.com
Jeff and Tracy Leonard's website Link
Beagle
Sandra Groeschel
661-256-7271
whim.beagles@gmail.com
805-216-3456
Bearded Collie
Bev Barton
937-429-9588


Mary Ann Pflum
937-723-8859
937-205-4129
kiltie@ptd.net
Border Collie
Trish Clute
937-320-0273
tavamac@aol.com
Border Terrior
Borzoi
Boxer
Donna George
937-974-2950
donnageorge@woh.rr.com
Brittany
Bulldog
Richard & Donna Mouser
937-836-1340
mouserbulldogs@gmail.com
937-684-3079
www.mouserbulldogs.com
Charles Esch

and Robin Russell

937-884-5686
rrussell.bulldogs@gmail.com
Sharon Zakar
937-974-3246
cnbzak@yahoo.com
Cavalier King Charles Spaniel
Ernie & Lori Genaw
906-233-1803
westview.spaniels@charter.net
Chesapeake Bay Retriever
Larkin Vonalt & Elmer Lieu
937-781-6561
larkinvonalt@earthlink.net or elmerlieu@earthlink.net
Chihuahua
Vicki Cushman
513-638-1585
seilera@yahoo.com

Bob & Olga Mahlstede
937-433-7245
Coton De Tulear
Charles and Margaret Peck
937-426-4984
margpeck@aol.com
Rocky and Karen Hawk
937-929-0039
khawk5186@aol.com
Dachshund
Sandra Combs
937-839-5431
sandeckel@woh.rr.com
Cheryl Holman
513-515-0634
caristeda@yahoo.com
Dalmatian
Charles & Jacki McGovern
937-848-9914
tarrbarr@att.net
www.tarbarr.com
French Bulldogs
Donna Cron
937-254-9517
937-470-8582
dcron@woh.rr.com
Golden Retriever
Rocky and Karen Hawk
937-929-0039
khawk5186@aol.com
Havanese
Trish Clute
937-320-0273
tavamac@aol.com
Irish Red and White Setter
Larkin Vonalt & Elmer Lieu
937-781-6561
larkinvonalt@earthlink.net or elmerlieu@earthlink.net
Paul Julian Lieu
937-781-6560
jfanglieu@gmail.com
Irish Wolfhound
Tom and Libbie Bono
937-845-9180
IWARMAIT@aol.com
Japanese Chin
Ernie & Lori Genaw
906-233-1803
westview.spaniels@charter.net
Brad Reese
and Tom Mallow
937-235-9382
marquispup@aol.com
Labrador Retriever
Ken & Gerry Cochran
937-426-9077
bbuohio@sbcglobal.net
www.digitaldean.net/diamond
Lhasa Apso
Brad Reese

and Tom Mallow

937-235-9382
marquispup@aol.com
Lowchen
Maltese
Old English Sheepdog
Danna Bankovskis
937-426-8514
dannaOES@aol.com
Charles Olvis
703-396-7405
sunup1001@comcast.net
Pointer
Poodle
Rhodesian Ridgeback
Neil McDevitt
937-371-8249
nmcdevitt1@woh.rr.com
Saluki
Janet Littell Adam
937-832-5390
campcanineInc@woh.rr.com
Cheryl Holman
513-515-0634
caristeda@yahoo.com
Samoyed
Brenda Stukenborg
937-429-2291
Scottish Terrier
Christine Hawley
937-898-2153
cjhawley@twc.com
Sealyham Terrier
Christine Hawley
937-898-2153
cjhawley@twc.com
Shetland Sheep Dog
Shih Tzu
Carol Rasor
937-297-0234
tzu2u2@aol.com
937-367-5302
Siberian Husky
Sylvia Jones
937-974-4118
Soft Coated Wheaten Terrier
Standard Schnauzers
Leah Schiller
937-845-1050
F4stingray@aol.com
West Highland White Terrier
Whippet
Gina Bono
937-845-9180
sagawhippetts@aol.com
Yorkshire Terrier